After pausing to review new information, the state parole board has decided to stick with its original decision to grant parole to an 88-year-old inmate convicted of strangling and raping a teenager in the Rochester area 60 years ago.
James R. Moore was granted an open release date following an April parole hearing, his 21st request since an early 1980s state law made him eligible for early release despite his original sentence of life in prison without parole.
In May, however, the state Department of Corrections and Community Supervision said that decision was temporarily suspended pending a rescission hearing that could result in the decision being reversed. That development was based on unspecified new information that had come to the agency's attention.
Subsequently, DOCCS said the new information was reviewed, leading to a decision not to hold a rescission hearing. 
Moore is married to Auburn resident Joyce Smith, and in previous appearances before the parole board, he had indicated he would live with her if released. But that is no longer the case, Smith told The Citizen.
Because of his failing health, Moore will be released first to nursing home care in a facility that she says will not be located in either Cayuga or Monroe counties. Moore recently has had both of his lower legs amputated, she said.
Having been a full-time National Guard veteran with a honorable discharge prior to his crime, Moore is expected to eventually be transferred to a federal Veterans Affairs facility for full-time care, his wife said.
"He has those disabilities as well as others due to his age," she said. "We'll finally get him out and maybe he can have a few days. He's not doing very well."
DOCCS did not address Smith's comments when asked by The Citizen, but issued a statement that noted Moore "remains incarcerated at this time and will be released upon completion of his community preparation which includes an approved residence."
Moore's case was also reviewed by the state Office of Mental Health, DOCCS said in a prior statement.
"Mr. Moore was referred to Office of Mental Health to be reviewed for civil management pursuant to Article 10 of the Mental Hygiene Law and was found not to be in need of further review," the agency said in a statement, noting that Article 10 provides "a mechanism by which the New York State Attorney General may seek to have certain individuals civilly confined or placed on intensive supervision by a Court."
Moore, New York's longest-serving prison inmate, pleaded guilty to first-degree murder and was sentenced to life in prison for the 1962 killing of 14-year-old Pamela Moss, of Penfield. Authorities said Moore attacked the girl on a trail near her home, strangled and raped her, and dumped her body in a water-filled gravel pit.
While confessing to the killing, Moore told police he had sexually molested at least 17 other girls and admitted he raped a 9-year-old girl, authorities said. He pleaded guilty to Moss' murder in order to avoid the death penalty and was sentenced to life without parole. However, changes to state law later made him eligible for parole every two years starting in 1982.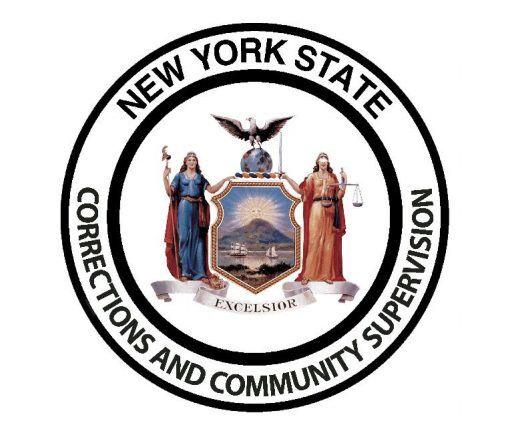 Judge John Lomenzo sentenced Moore in 1963. He spent the next decade at Attica Correctional Facility, working as a dental assistant, school teacher and administrative assistant in the prison. In 1973, he was moved to Auburn Correctional Facility, where he later met and eventually married Smith, a volunteer coordinator of the prison's arts programming.
Moore spent more than two decades in Auburn, where he earned several business degrees and worked as a clerk and machinist before being transferred to Collins Correctional Facility in Gowanda in 1999. From there, he was sent to Cayuga Correctional Facility and later transferred to Franklin Correctional Facility in Malone.
Moore has said he learned that chemicals he was using during his time as a landscaper were known to cause episodes of mania, and he came to believe that's why he committed those crimes.
Lomenzo, the original sentencing judge, wrote to the parole board in 2001 recommending Moore's release, saying "I can now, with a clear mind, state that is my belief that Mr. Moore has been rehabilitated."
Moore is currently being held in at Coxsackie Correctional Facility.